Less than three weeks to go and my Kindle Worlds Novella should be out on July 12th together with other Drazen World authors.
Drazen World is based on CD Reiss' series about the Drazen family in Los Angeles. Submission is Jonathan and Monica's story while Corruption is Theresa and Antonio's, and Forbidden is Fiona's – you'll have to read it to see who she ends up with. And then there's Secret Sins which is Margie's story and should be read last.
Anyway, here is a novella trailer that I made today along with some teasers.
So far, the reaction from beta readers has been positive although one does have to have read the Submission Series to get the story completely.
This one made me smile yesterday.
Yes, and that's the Rock applauding.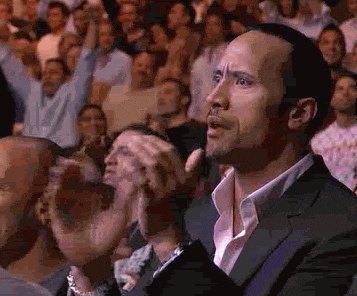 Want to check out the rest of the Drazen World? You can find them here.