Years ago, I did the Personality Type test that said I was ENFP, a Campaigner. I posted the assessment results on my blog and then moved on, mainly because while it was cool to be someone who was "a true free spirit," or "the life of the party," I had no idea how it applied to my life as a writer.
"More than just sociable people-pleasers though, ENFPs, like all their Diplomat cousins, are shaped by their Intuitive (N) quality, allowing them to read between the lines with curiosity and energy. They tend to see life as a big, complex puzzle where everything is connected – but unlike Analysts, who tend to see that puzzle as a series of systemic machinations, ENFPs see it through a prism of emotion, compassion and mysticism, and are always looking for a deeper meaning."
-ENFP Personality, the Campaigner, 16 Personalities
Last month, I took a course by Becca Syme called Write Better Faster. It came highly recommended by authors I admired. It took me a while to get into it because I was still in the midst of tackling more projects than I could handle and feeling overwhelmed by them all. It also explains why I have four giveaways for February to celebrate the release of ONE novella.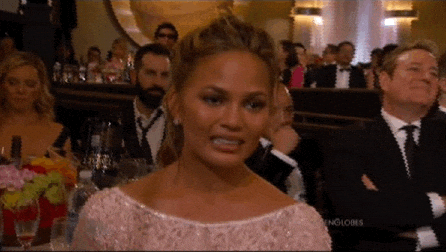 It comes with the territory of being overwhelmed and not realizing I'd signed up for or set up so many promotions. All while trying to write three stories at the same time.
Anyway, back to Becca Syme's course. Well, I finally had time to go through the lessons and one of the first things we had to do was take a personality test, the same test I took two years ago.
Guess what? Same result – ENFP.
But this time, Syme, who is also a life coach, explained the results in relation to being a writer or a creative. Her examples made sense as to why a very detailed story outline that I tell myself will take me two weeks to shape into a novel (as I pretend to be someone's ghostwriter) often has me looking for more new projects instead… oh look! A squirrel!
It's a vicious cycle but thanks to Syme's Write Better Faster course, it's a cycle I recognize doesn't work for me and never did. The system that works for me is not an outline or an 8-image collage aesthetic. It's a book cover, one that has my name on it already and the working title.
From that image, I go to town and write the story loosely following Joseph Campbell's "Hero's Journey" and my understanding of Michael Hauge's "identity to essence" which you can find here. When I'm stuck, I talk out loud to myself. Sometimes I talk to my characters (in my head) and ask them where they're going with the story so far. Sometimes I write out the scene according to their eyes even if that chapter won't make it into the final book. It's my process and it turns out, it falls under my strengths as an ENFP.
I have my eighth-grade English teacher to thank for this, by the way. One day, she handed us a shoebox filled with pictures and she told us to select one picture and for the next half-hour, write something based on the photograph. It blew my mind and to this day, it's one of the only days I remember from that year other than the one where I almost got suspended for writing an NSFW play months later… but that's a story for another day.
So anyway, for so long I thought it wasn't just weird. I thought it was wrong because I didn't know anyone successful who did it. I mean, the successful authors in my peer group had visual schedules and publishing schedules that went all the way to two years with multiple series and books already outlined and written within the two-month window they allotted and then published. I mean, their systems worked. They rocked and they killed it in terms of sales and ranking. Of course, I wanted to do exactly what they were doing (although some now have ghostwriters to keep up with the crazy schedule).
Did it work?
Well, no, not for me.
So now I know better and accept that my process isn't weird or wrong. It's simply what works for me and I'm finally okay with that (I may have said I was okay with it before but I never believed it).
At this point, it's not about writing or editing faster for me. It's about letting my personality type work for me and not against me. So if I need a book cover to inspire that next story, then that cover will inspire that story. If I need to talk to myself or to my characters instead of writing the details down, then I talk as much as I want. It's just the way my wiring works and after two years of trial and error, I'm glad I finally realized that the way I used to write was because of my wiring, my personality.
If you would like to find out how to write better faster, check out Syme's course. I think she's got a new one coming up this month. If not, sign up for her newsletter so you can stay updated about the next one. That's how I heard about it. I signed up after one course was closed and then got signed up to the next one and I have no regrets.
Syme also has a new book out called Writer, You Need to Quit (and no, it's not what you think).
Here's the description:
The marketplace is crowded. The industry is moving fast. Everyone has opinions about how you should work and how you should run your business. If you've found this book, there's a good chance you've heard them all. So, what am I saying that's any different?
I'm saying, there are some things we all need to quit doing. What are they? Take a look inside and see.
Of course, you could still click away, and go about your business. Up to you, Neo. Red pill or blue pill?
I've coached a lot of writers–from the Uber-successful to the brand-new–and this book is a collection of what I've learned from watching patterns. There are some things we all need to quit, and I can tell you why.
So that's pretty much all the musing I'm doing this Sunday. My coffee's long gone cold and I might need something to eat before the caffeine hits me on an empty stomach.
What about you? What's your personality type?