So it's 2019 and I see my peers declare their resolutions for the coming year on the forums I frequent. I'm tempted to do that but since I never got around to take a look back at the year that was, I figured I might as well do that first.
This gif pretty much sums up 2018 for me: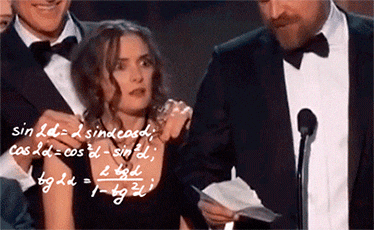 That's because I failed to hit 80% of my resolutions from last year that I listed here.
But that's okay. After all, it's done. The year is over and there's no point beating myself up over forgetting every single one of those resolutions, to begin with, including the one about being grateful for five things each day. Reading it again now, I thought, wow, I wrote that?
Instead, I'm going to focus on what I accomplished in 2018.
First, I published three books under Liz: Breaking the Rules, The Replacement Fiance, and Friends with Benefits.
And that's pretty much it.
After finding myself having a great year in 2017, I spent most of 2018 mired in self-doubt. It didn't help that 2018 would prove to be a tough year for my author business when sales dipped below 50% starting May and I'd spend the next few months thinking maybe if I put more money in ads, it would help. Unfortunately, what used to work for me before didn't work for me anymore, and the only thing that helped me get my sales back up again was publishing new books in the last quarter.
Still, the whole thing left me in a depression for most of the year. I was never happy because I wasn't hitting the same numbers my author friends were hitting, whether it was the number of Facebook or Instagram followers, mailing list followers or earnings.
Fortunately, one of the good things that happened in 2018 was discovering Seth Godin's This is Marketing: You Can't Be Seen Until You Learn to See. While I'd been taught in the past year to put out minimum viable products (i.e. books that may not exactly be perfect out of the gate but are good enough) and iterate (fix them) as you go, Godin basically says do work you're proud of. Care enough to give your readers the best product you can possibly make and earn their trust that way.
Instead of publishing minimum viable books once a month so readers don't forget you or the Amazon algorithm starts working in your favor, produce your best work for that minimum viable audience, i.e. the minimum number of people who will buy what you make and tell their friends about it, the same people who'll miss you if you don't show up for some time. These are the people who found your work, loved it and want to see more of it. People who trust that you'll give them only your best work.
Discovering This is Marketing quieted the monkey mind that kept telling me I should have been making the same five figures a month my peers were making or publishing the 12 books (one book a month) they were pushing out. Instead, it made me look at the three books I'd published under Liz and go, you know, these are three books I am very proud of… and I want to produce more work like that in 2019.
I also want to read more books in 2019. I've started with Poldark (Book 1 with Ross) by Winston Graham and the audiobook is amazing. No, I haven't seen the TV series and have no plans to until after I finish listening to this book. The writing is just impeccable. Another book I just started reading is True Places by Sonja Yoerg and her writing is just luminous. Sometimes I find myself rereading passages because every line is so rich with meaning.
I've also started using bullet journals this month. That means writing down stuff and checking them off as I go. The digital versions just don't do it for me. Writing something by hand just works on my brain differently and more effectively than typing it on my phone or tablet and checking it off.
I do have a full publishing calendar for 2019, including a plan to publish ten steamy shorts under certain holidays. Valentine's is the first one up which means I have to come up with a story very soon.
This also means I need to limit my time on social media. Easier said than done but I have to do it if I want to write those 10 novellas this year AND three novels for my three series. Hopefully, that's where keeping a bullet journal will come in handy. I've had to write up a Things to Do Daily just to keep track. Once each one is checked off, then it's time to write.
Come to think of it, thanks to my bullet journal, I just paid two tickets today, one was a street sweeping ticket ($60 ouch!) when the Lil Dude was home sick and it completely slipped my mind to move my car into the driveway and the second is a Metro ticket ($25) for driving in the HOV lane without a permit. I blame that on Siri directing me to the HOV lane on our way to the California Science Museum and by the time I realized what was happening, it was too late.
Sheesh. I really miss old-fashioned Thomas Guides…