Thelma and Louise is one of those movies that has stayed with me since I saw it for the first time, and not because of Brad Pitt whose role as the charming thief, JD, is one of the first things some people remember the most.  I was enthralled by the women's friendship from the very beginning, the differences between them and the secret that Louise kept for a very long time, just simmering inside her.
There are so many images I can never forget, from that of Thelma and Louise posing for what we now call a selfie looking Instagram-perfect in one take…
to that last scene…well, before the screen fades to white.
It's a movie about the enduring power of friendship and probably where the acronym BFF (Best Friends Forever) was born.  It's the story of meek Thelma who goes on a road trip with tough waitress Louise and how, one night, they end up in a bar and one of them gets drunk and is about to get sexually assaulted (or is, I can't remember the specifics) and the other one does what comes automatic for her.  She shoots the man dead, and knowing it would be difficult to justify the act as self-defense, suddenly both friends are on the run and the only man who appears to be on their side is Harvey Keitel (terrible when I don't remember the character's name, but it IS Harvey, right?).
Things go from bad to worse when their plan to drive to Mexico and use up Louise's life savings goes south (without them in the literal sense) because they run into thieving JD who steals every penny.  The girls are on the run but even as they go from those cute and fun-loving friends taking that Polaroid selfie in the beginning, their friendship only goes stronger until the very end.
Like, literally – the end.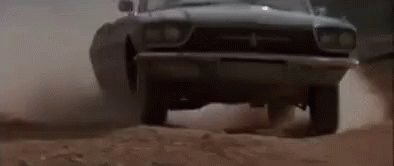 Sorry, spoilers.
But really, guess you gotta have a BFF somewhere who'll not only help get you into trouble, but bail you out of jail – and even bury the body.